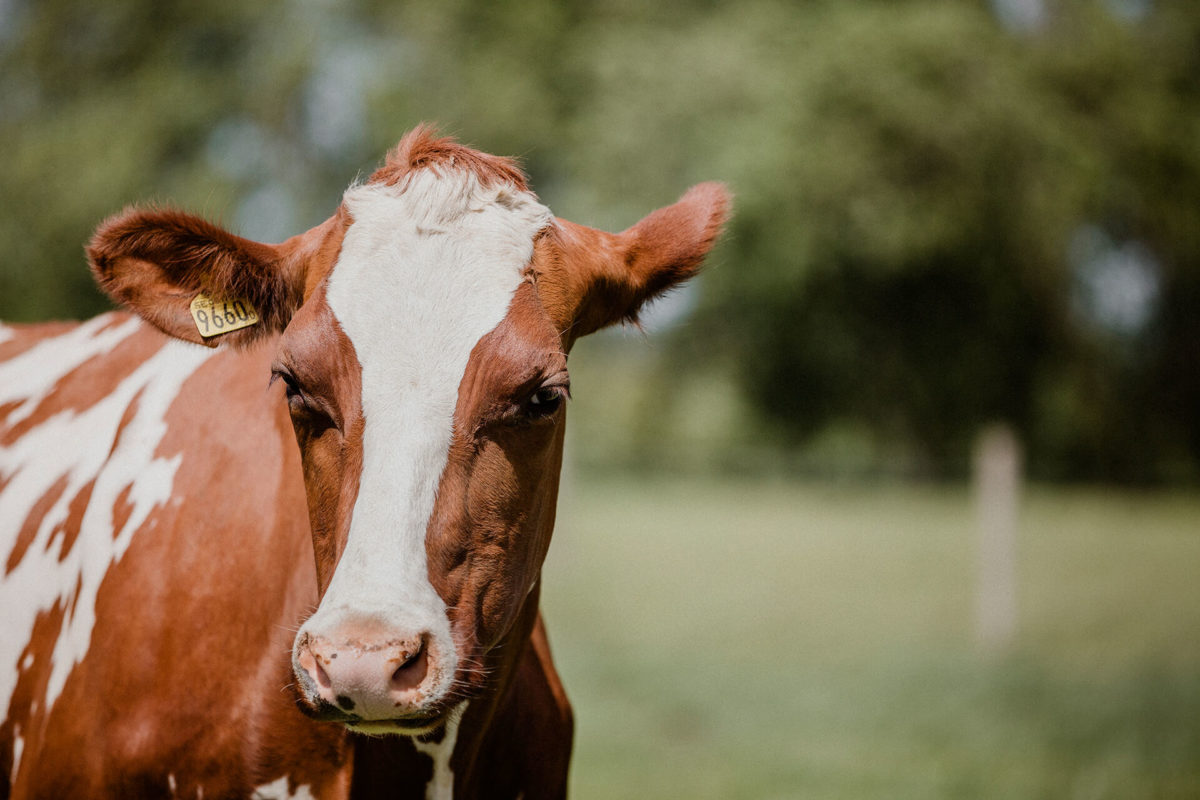 Cows
We're a small dairy farm by today's standards, but that allows us to know each of our 100 cows' personalities and characters.
We put their health, welfare and comfort at the forefront of our farming practices and we prefer them to give quality milk rather than quantity.
Happy, healthy cows will always be our priority!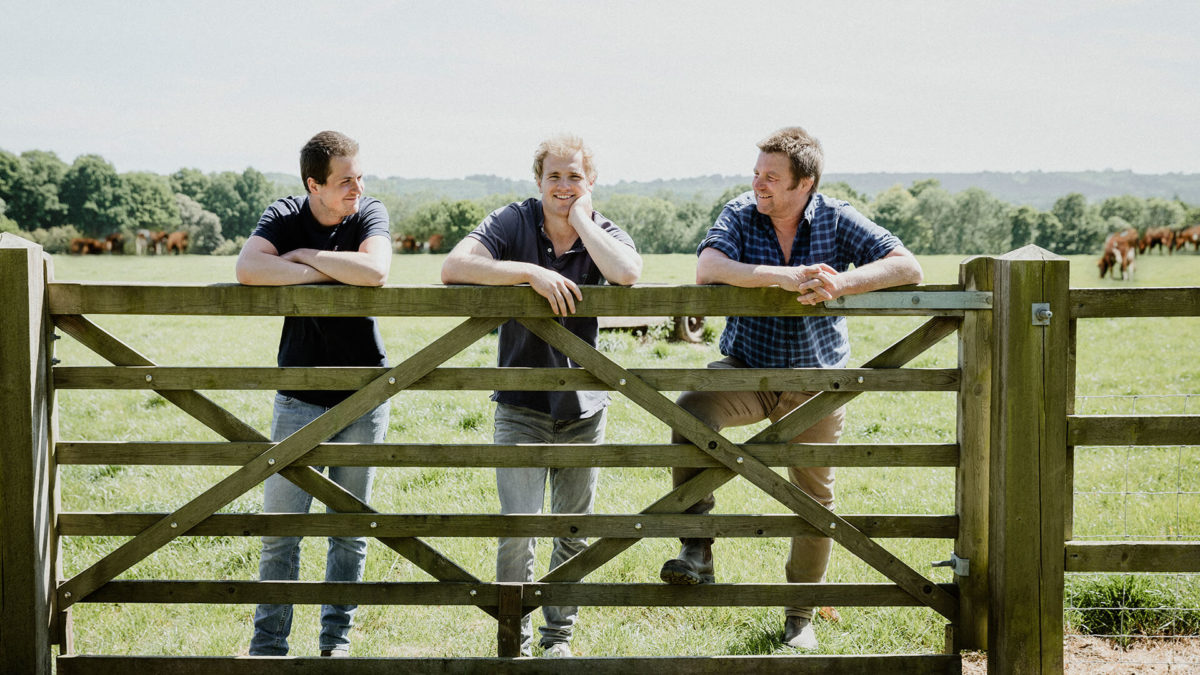 Farmlife
A family team! Steve, with sons Frank & Archie look after the herd here. We've been milking for over 30 years and for the last 10 years we have been using the milk to make our cheeses.
In between the twice daily milking sessions there's always plenty to do, from feeding and bedding to trimming a cow's hooves if needed – no two days are the same.
Grass
A cow's natural feed and we grow it all here on the farm.
The cows graze as much as weather conditions allow during the year and then eat the conserved grass silage during the winter.
To keep the grass growing we spread our farmyard manure back onto the land to add nutrients and help maintain rich, fertile soils.