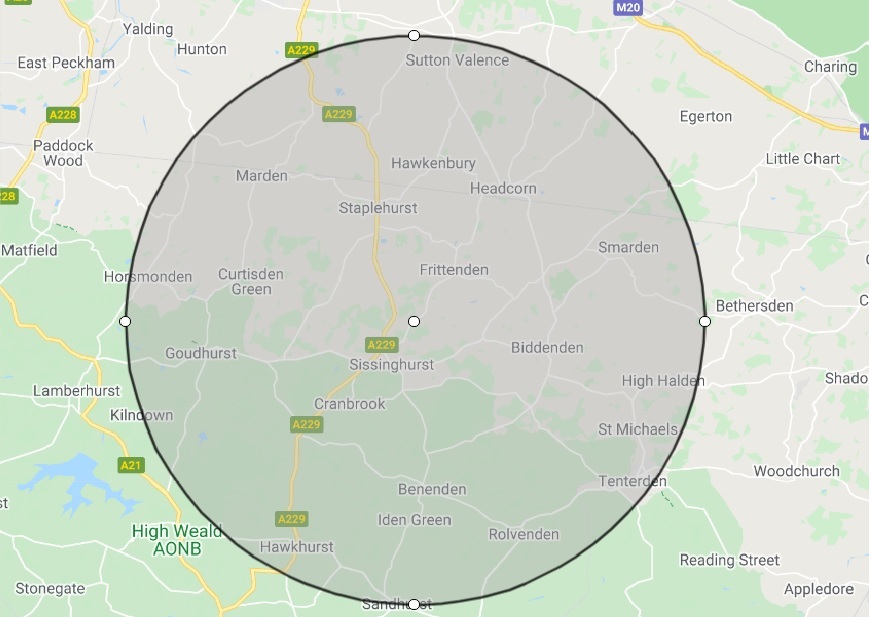 We have been amazed at the amount of online orders coming through during this lockdown period! Thank you to all of our customers – old and new.
We can deliver our cheese boxes to most parts of England, Wales and Scotland (excluding Highlands and Islands) for a set rate of £5 per delivery address. This goes part way towards the overnight courier service we use and will allow us to continue sending out our cheeses to your door.
We have a FREE delivery service to all of our surrounding villages, usually on a Friday, see map above.
For orders being couriered – orders will be dispatched within 1 week, usually just a day or so, and we send out Mon-Wed for delivery within 48 hours. We send an email to let you know when to expect your cheese.
Thank you to all of our customers and we hope to see you again at shows and events soon.